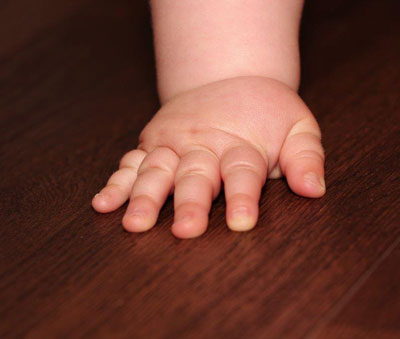 PVC is perfect for flooring:
high abrasion resistance
very easy to clean
suitable for allergy sufferers
virtually limitless design possibilities
yields slightly when walked on: it's comfortable, easy on the joints and reduces footfall noise
water-repellent/moisture-resistant
good resistance to acids, alkalis, alcohol and oil
resistant to sunlight
cheaper than many other floor coverings
Advantages of planeo floors
We would like to take this opportunity to introduce you to the properties and advantages of our planeo products. We develop our products for the sole purpose of meeting the highest demands for flooring in the private and commercial sector. We can look back on years of experience in trade and consulting for floor coverings of all kinds. We understand the needs and wishes of our customers very well and the feedback from our customers enables us to continually improve our products.
Flat construction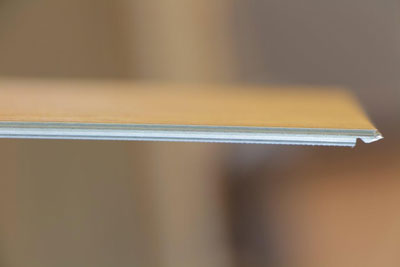 Vinyl flooring has a decisive advantage over all other floor coverings, the installation height is very low. Vinyl sheets are just 5 mm thick, but still extremely durable due to the nature of the material. You can easily lay vinyl flooring onto various subfloors, be it screed, wooden flooring or even directly onto tiles. Please note that when laying any new floor covering, further preparatory work may be necessary, depending on the subfloor, for example spreading a levelling compound or placing impact sound insulation underneath.
Perhaps you have been desperate to rip everything out and retile your bathroom but how big an effort will it be? How much noise, dirt and dust all over the house? There's an alternative: vinyl flooring.
Not only can you bring a variety of designs into your home with vinyl, from classic to rustic to modern, but you also have the unique opportunity to renovate your bathroom without having to remove all your old tiles. It's quicker, cleaner and you only lose 5mm in room height and have already laid a completely new, waterproof floor in your bathroom – child's play!
Great sound insulation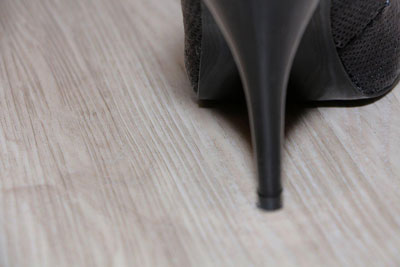 The acoustics of a room depend on many different factors. The floor covering plays an important role. You may think that good sound insulation is associated with thick materials: can a 5mm-thick vinyl floor have any sound-absorbing effect?
Well, PVC(polyvinyl chloride) has a certain flexibility. It gives slightly under your feet, which as well as feeling great to walk on also reduces the acoustics of the room.
Imagine a hard wood or stone floor. This will transmit any vibration (e.g. from heeled shoes) directly into the floor. Vinyl flooring is almost silent in comparison.
Water resistance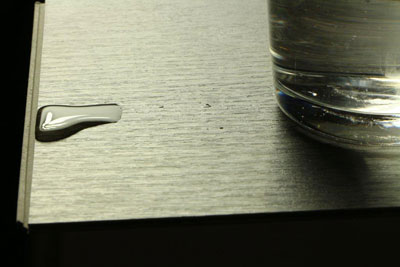 One of the strongest arguments for vinyl flooring is its unique waterproofing. Wetness and humidity do not bother this floor at all. We often see vinyl flooring in bathrooms, laundry rooms or even near heat sources such as stoves. Some people say you should only lay tiles or real stone floors in these kinds of rooms. They haven't tried PVC!
In wet rooms of all kinds, a vinyl floor from planeo is a wonderful alternative. The range of colours and styles means you can really let yourself get inspired!
Warm under foot and suitable for underfloor heating systems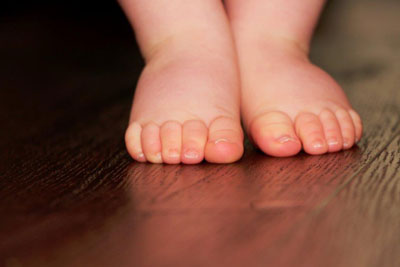 Your room should not only look good, but feel good. Especially in the place every good party begins and ends – the kitchen! The room needs to be warm enough. Floor tiles often feel sterile and are cold underfoot – unless you have underfloor heating. Vinyl flooring is naturally warm in a way that other coverings aren't. It absorbs the warmth of the room and retains it. You and your children will love walking around your home barefoot or in socks. And there are no limits to the design options available in vinyl! Plus, it's 100% compatible with underfloor heating systems.
Good hold with a firm click connection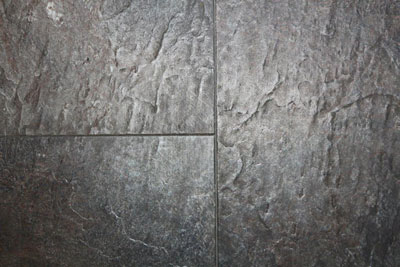 It's always an issue with flooring of any kind - how does the floor react to changing weather conditions? Real wood and parquet floors expand and shrink, depending on external factors. Sunlight, heat or cold have an effect, as do humidity or dryness. Expansion and shrinkage is usually taken into account when the floor is laid by a professional, leaving a certain amount of leeway.
With vinyl flooring, you don't need to worry about all this. The vinyl sheets have a very strong click connection and are joined together during installation.
The expansion and contraction of PVC flooring is minimal, so don't have to worry about gaps appearing.
When laying, please always take the subfloor into account; it should be as level as possible. If in doubt, measure the evenness of the floor with a straightedge and use a levelling compound for maximum smoothness. If you have any questions about installation techniques, please don't hesitate to contact us for advice!
Low plasticiser content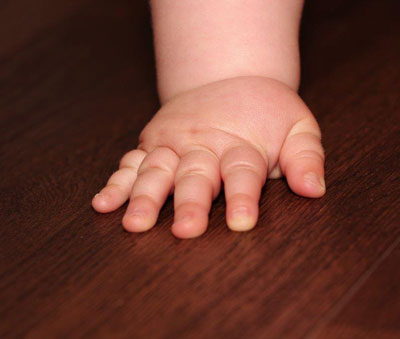 When you live at home with small children, half the house becomes a playroom and the little ones spend most of their time rolling around on the floor.
This is why many parents ask us specifically for a floor that's suitable for children. They want to make sure that there is nothing unsafe in the constituents of the floor.
You don't want any softeners or other chemical substances to get onto your child's skin through the floor or be absorbed through clothing and toys.
High abrasion resistance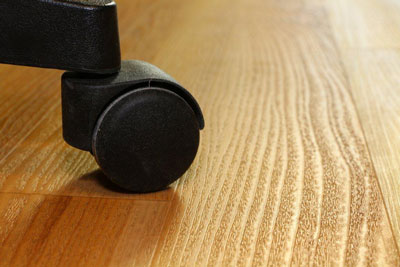 The thinner the floor, the shorter it lasts? Not with vinyl! Floors are classified according to their durability into so-called 'abrasion classes'. These describe how quickly the surface layer of a floor wears off under a standard load. Vinyl performs very well here! The material composition of robust PVC means a high abrasion score. Imagine the entrance area of a pub with wooden floors. These floorboards have to withstand a lot, high footfall, wetness, claws of dogs, stones under shoe soles, etc.
Wooden floorboards will crack over time due to such stress on the surface; they will absorb moisture and dirt in the wood fibres, gradually more fibres will break and thus the floor will eventually lose the battle against wear and tear.
A vinyl floor, on the other hand, has a sealed surface that is easy to clean and does not absorb wetness or dirt. High durability despite being thin material.
Very high dimensional stability in the joint, yet flexible in the plank
planeo floors have a special feature that makes them very dimensionally stable while retaining the flexibility of a vinyl floor plank. Each plank of our planeo flooring is doubly reinforced: the vinyl plank itself remains flexible, ensuring that pleasant underfoot sensation, impact sound reduction and adapting to unevenness, but it also has a great tensile strength and dimensional stability, which means your floor is wonderfully durable. The double reinforcement holds the planks together as firmly as can be. No need to worry about cracks due to weathering.
Small innovations have big effects!
Perfect for renovations
The unique advantages of PVC flooring are particularly clear in one place: renovation. Vinyl flooring is the number one choice for renovations of all kinds; it is an absolute all-rounder, a joy for every craftsperson and DIYer with its low height and easy installation.
Surely you have heard some criticism since the first PVC floor coverings appeared. The material contains softeners, is harmful to health and is probably by far the most environmentally harmful floor covering on the market. No?
What is the truth about PVC flooring?
What can vinyl flooring do?
Vinyl is a moisture-resistant flooring material so it can be used in bathrooms, kitchens or any other household rooms without hesitation. It does not absorb moisture or dirt, making it easy to clean. Due to its very low 5mm thickness, vinyl is the ideal renovation floor and is also easy to install. Vinyl also brings cosy foot warmth into your home, the slightly elastic material feels very comfortable under your feet and vinyl can of course be laid over underfloor heating.
Especially for the home, there are clear advantages to vinyl flooring compared to a wet, dirty open-pored wooden floor or a cold tiled or stone floor.
Vinyl flooring has evolved rapidly over the last two decades. Today, customer health and environmental ethics are at the forefront of developers' minds.
Our quality vinyl floors are tested and certified regarding their ingredients, production methods and sustainability. planeo has even been approved for use in hospitals.
Just 15–20 years ago, people were not really very concerned about the fact that a PVC floor in a residential building could have health consequences; they didn't know about the tiny particles which may be released into the air. The question of sustainability was also rarely asked; neither was the role of PVC in house fires ever seriously considered.
Certified quality
planeo offers you the highest quality in all areas. Not only do our floors meet the German and European standard specifications of the German Institute for Building Technology (DIN EN 14041), our floors have also been tested at the Belgian University of Ghent by an independent specialist institute.
Our planeo brand floors create a healthy living environment, remain well below the required standard values in all components of their composition and can be used in all areas without hesitation. The vinyl floorings from planeo have even been approved for use in hospitals, which is a special distinction.
Find the ultimate floor covering with planeo, for your home, for your family! Enjoy the comfort that our products offer combined with true peace of mind.